Motorcar Cavalcade introduced itself to the Concours world in 2022 to great fanfare. The Cars were the stars but the Entrants, Judges, Guests and Media shared the spotlight in a chic garden party setting.
Fashion, style, cuisine and camaraderie set the backdrop for an event to be remembered.
The following encapsulates our 2022 inaugural event.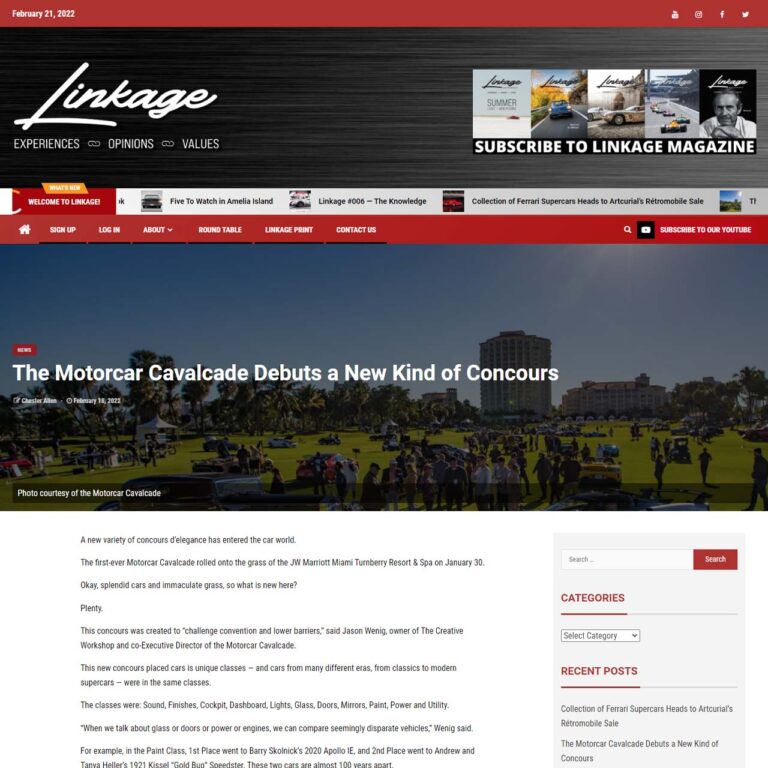 linkage magazine
A new variety of concours d'elegance has entered the car world.
The first-ever Motorcar Cavalcade rolled onto the grass of the JW Marriott Miami Turnberry Resort & Spa on January 30.
Read More »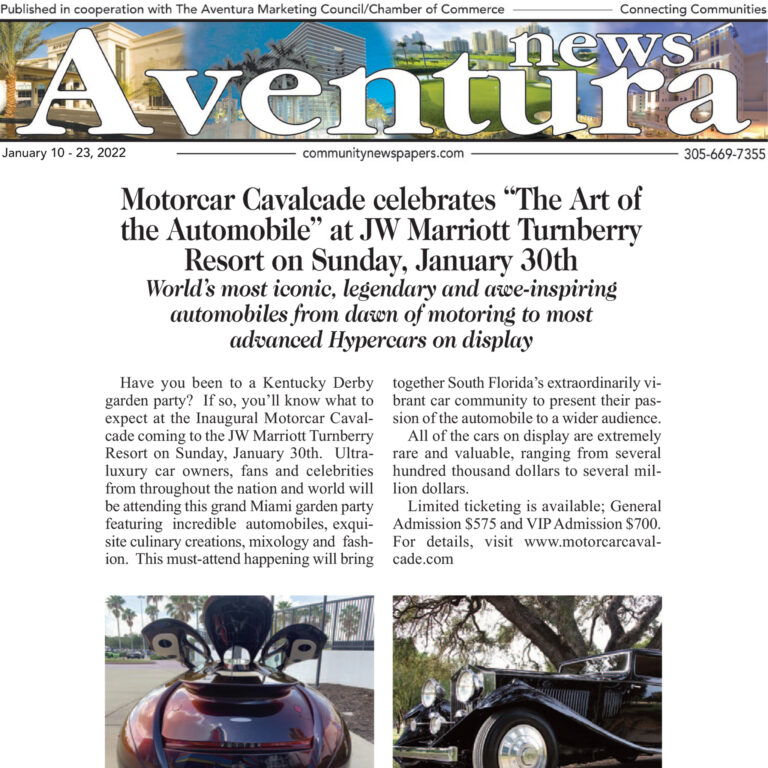 aventura news
Have you been to a Kentucky Derby garden party?
Read More »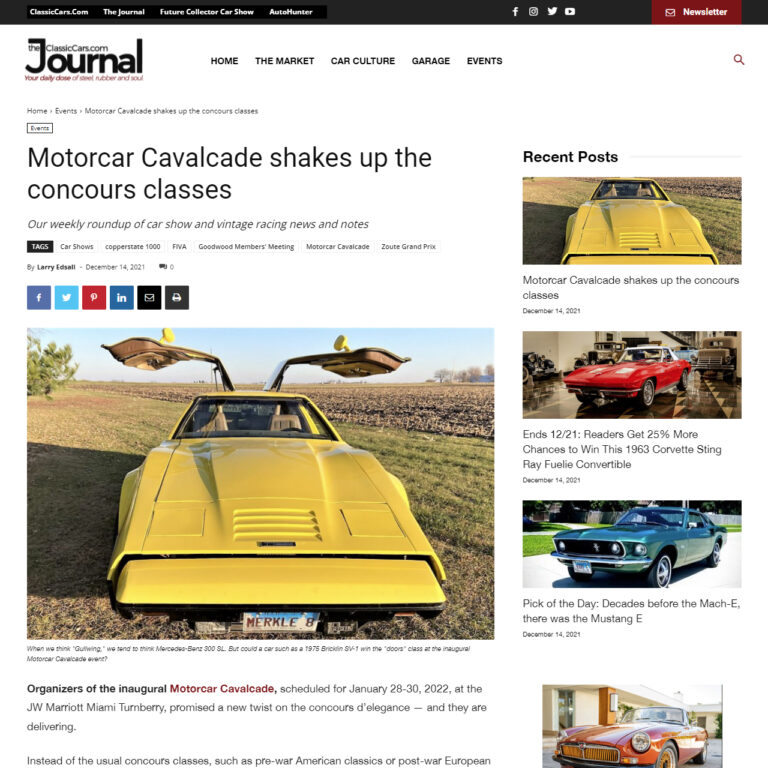 classic cars journal
Organizers of the inaugural Motorcar Cavalcade, scheduled for January 28-30, 2022, at the JW Marriott Miami Turnberry, promised a new twist on the concours d'elegance — and they are delivering. 
Read More »